Rotterdam II
Writings
• Zeddam, Netherlands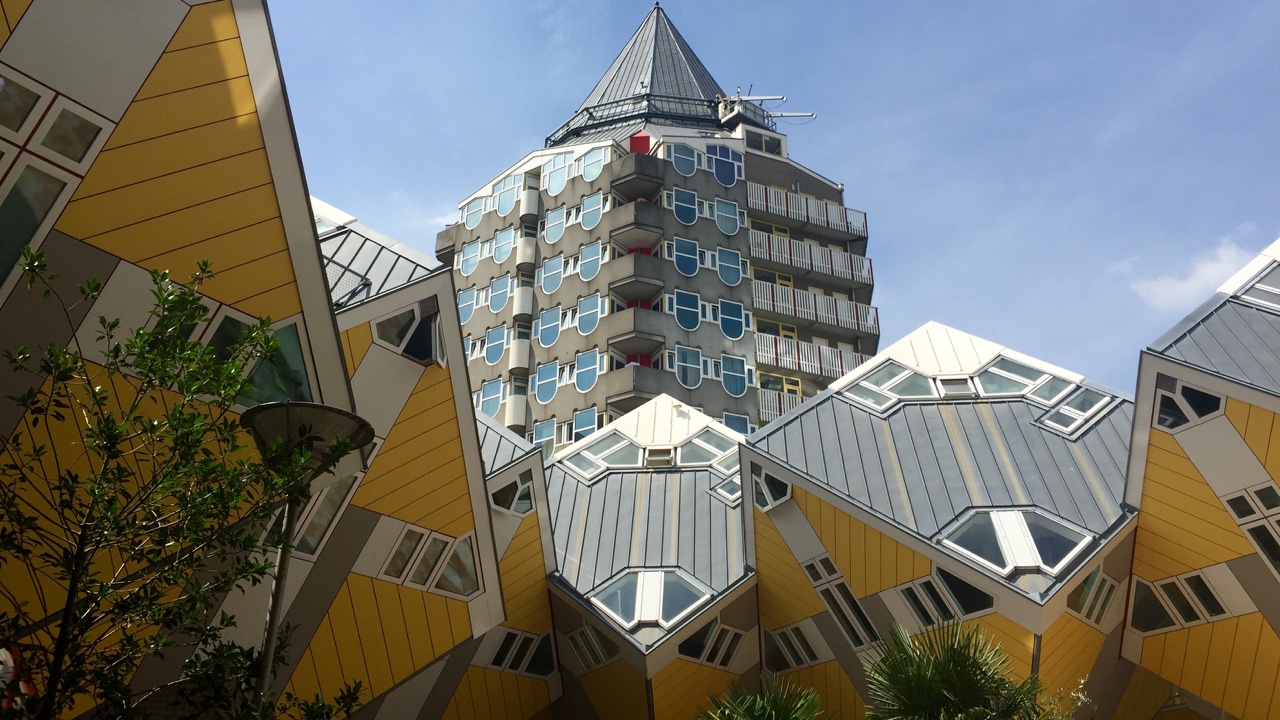 Piet Blom's cube houses (Kubuswoningen in Dutch) in front of the Blaaktoren, colloquially known as the "pencil tower", in the center of Rottetdam.
---
Today was a fantastic day in Rotterdam, led my host's relative who showed us around the city. Architecturally, the city is incredibly interesting as much of the city was destroyed during World War II, with only a few prior buildings remaining. I'd love to discuss the day in detail, but as its getting late I'm just going to provide an overview of our tour.
Of course, cycling is one of the best ways to get around the city. We biked to and across the Erasmusbrug, a bridge crossing the Nieuwe Maas, to the Kop van Zuid neighborhood of Rotterdam, then across the Rijnhavenbrug to Katendrecht. After a bit of exploring, we crossed both bridges again and made our way to the Euromast, an observation tower with a fantastic view of the city. Nearby is Het Park, my new favorite park because its name translates to simply "The Park". Afterwards, we biked to the center of the city, where we visited the Market Hall and the cube houses, as well as the Witte Huis (literally the "White House"), and the Grote of Sint-Laurenskerk. Here we see contemporary architecture juxtaposed with Structuralism, Art Nouveau, and gothic architecture, respectively.
Once we finished our tour of Rotterdam, it was time for gelato and a trip by rail back to Arnhem, then a drive to Zeddam.
Off to sleep (again, I know)!
---